Dance Cover Lab
30 October 2022
We were recently contacted by the admin of Dance Cover Lab, a great Japanese website that covers and write articles about popular cover dance teams around Japan and send dancers for events.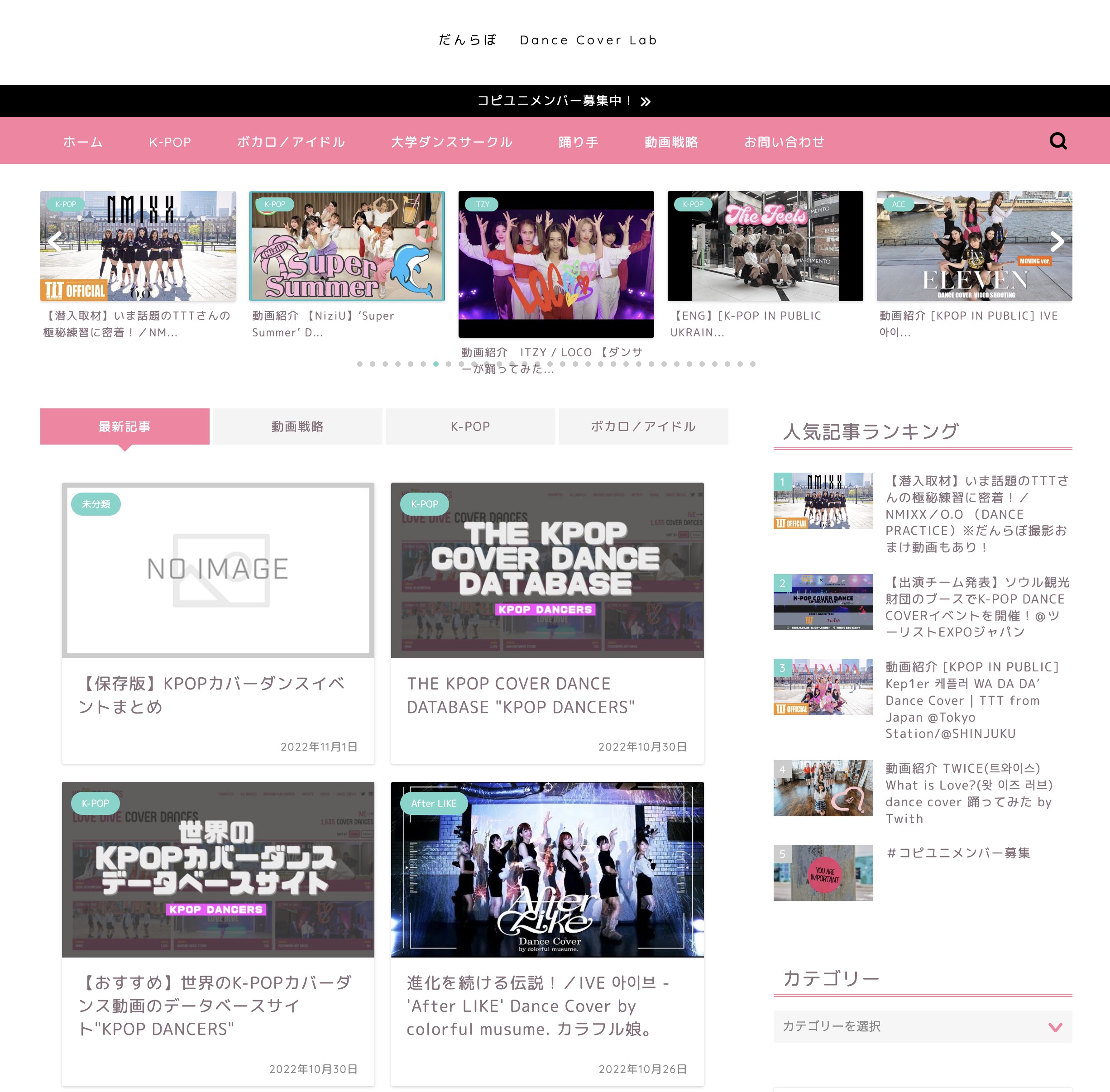 The content is mainly in Japanese, but they also write some articles for international audiences
This seems like an awesome site, with a lot of hard work and effort put into it. Creating original content is never easy!
We were very happy to discover Dan Lab and help the KPop Cover Dance community around the world. If you have an interest in Japanese KPop dance cover teams, check out the Dance Cover Lab website. You can also follow them on Instagram and Twitter.